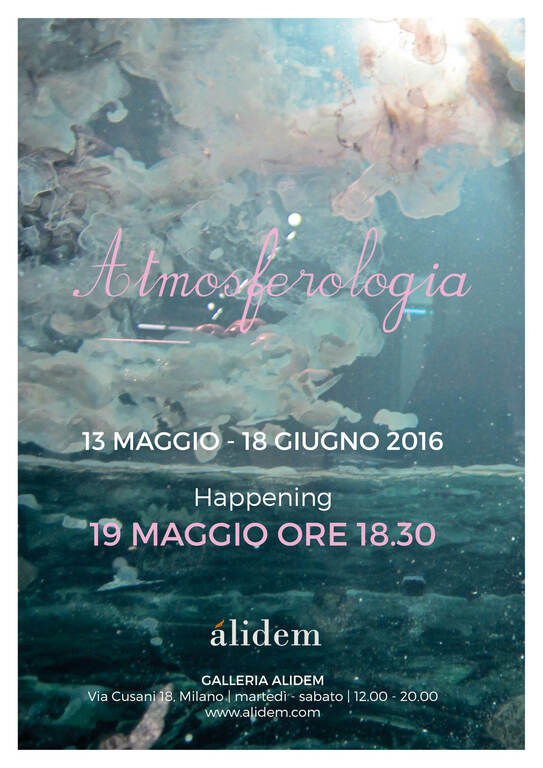 Atmosferologia
Alidem - The Art of Photography is pleased to present the collective photography exhibition Atmosferologia.
Our traditional venue, the gallery in via Cusani 18, changes its usual setting to welcome an exhibition that will give an interpretation of "atmospheres", those emotional states that never go unnoticed.
Atmospheres "come and go, and we cannot rationally recall where and how they were existing meanwhile"[1]. Nonetheless, they always leave an impression, something immaterial yet emotionally effective.
How a place or a group of objects can arouse an emotion is a mystery that should not be solved: it is not to our rational mind to investigate on it, but rather to our inherent tendency to build invisible relations with the outer world - since "there is no state in human beings' life that is not somehow sentimentally tuned"[2].
Featured artists:
Pino Dal Gal
Cesare Di Liborio
Silvia Elorduy
Linda Ferrari
Samir Khadem
Eleonora Manca
Gianni Maffi
Raffaele Montepaone
Gaetano Musto
Pino Ninfa
Rori Palazzo
Alessandro Pellican
Gianluca Pollini
Loreal Prystaj
Domenico Ruiu
Marco Siracusano
Daiane Soares
Paolo Vergnano
Exhibition: Friday 13th May - Saturday 18th June 2016
Tue-Sat, 12-20
Galleria Alidem
Via Cusani, 18
Milan
Happening: Thursday 19th May 2016
From 18.30
[1] T. Griffero, Atmosferologia. Estetica degli spazi emozionali, Laterza, Roma-Bari 2010, p. 126. Translation is our own.
[2] O.F. Bollnow, in ivi, p. 2. Translation is our own.