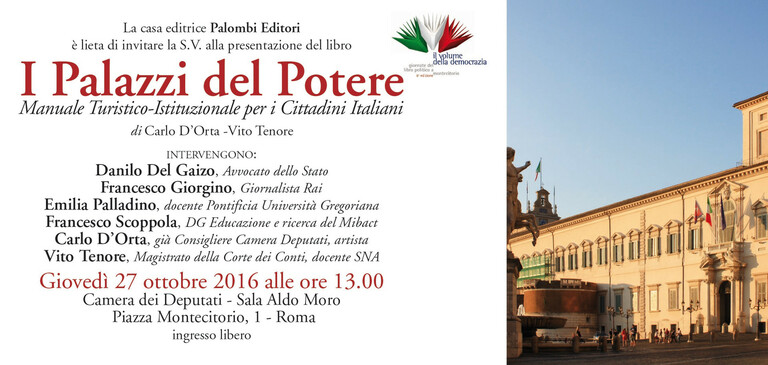 CARLO D'ORTA - THE PALACES OF POWER
Tomorrow at 13:00 at Montecitorio (Rome), on the occasion of the "Two Days of the political book", will be launched a volume entitled I Palazzi del Potere. Manuale turistico-istituzionale per i cittadini d'Italia (The Palaces of Power), written by Carlo D'Orta and Vito Tenore (Editore Palombi). The event will include, alongside the authors, Francesco Giorgino (RAI), Danilo Del Gaizo (Avvocato dello Stato), Emilia Palladino (professor at the Pontificia Università Gregoriana), and Francesco Scoppola (DG Educazione and researcher at Mibact).
During the event, over 200 images will also be projected of the interiors and exteriors of the splendid palace.