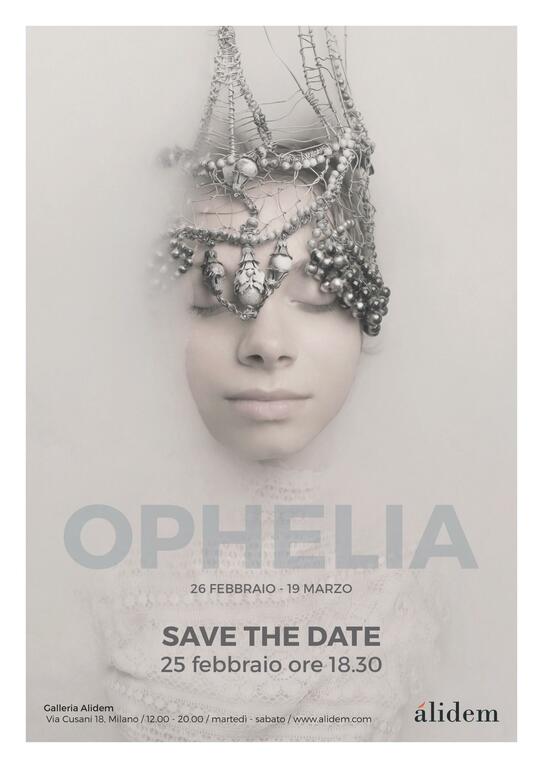 OPHELIA - PHOTO EXHIBITION
On February 25th, from 6,30 pm, Galleria Alidem (via Cusani, 18 Milan) will be presenting the exhibition Ophelia (from 25th February to 19th March 2016, Tue-Sat, 12pm-8pm, free entry). The exhibition features nine photographers: Andrea Pozzuoli, Daiane Soares, Nicola Bertellotti, Thierry Bansront, Gaetano Musto, Slevin Aaron, Loreal Prystaj, Rori Palazzo, Sara Piazza, Eleonora Manca.
It presents a range of artistic responses focused on the contradictory personality of Ophelia: the celebrated lover of Hamlet still lives on in our memory as the one who, overwhelmed by her tragic existence, goes mad and drowns herself in a creek.
The exhibiton Ophelia, conversely, aims to show the "break up" and the "re-creation" not merely as antithetical moments but rather as two acts of the same existential process, which are simoultaneously presented to the observers. In contemporary times, we can still look at Ophelia as a myth that is re-generated due to its own neverending disintegration, and as the personification of inextinguishable contradictions – which are none the less firmly joint together.
The show will be staged at the traditional venue of via Cusani, where the public can enjoy a selection of artworks and artists always new. In line with the gallery, Alidem also holds another exposition venue in Milan: the Showroom of via Galvani, 24 where the entire collection is displayed. The Gallery and the Showroom offer the opportunity of purchasing photographs from Alidem's collection in various sizes and various forms, designed to emphasise the aesthetic qualities of every artwork.
Whoever purchases one of Alidem's artworks always finds great satisfaction in their investment, since art is a huge opportunity of increasing one's assets while also enjoying the 'aesthetic dividend': the benefit gained by contemplating the purchased artwork every day.